Wheel of Fortune
Comments

0
3,012pages on
this wiki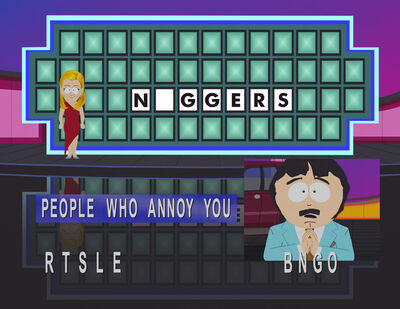 Wheel of Fortune
is a game show that was the basis for the episode "
With Apologies to Jesse Jackson
".
Randy Marsh
was a contestant who made it to the bonus round. The category was "People Who Annoy You" and was one letter away from winning. He yelled "Niggers" when the correct answer was "Naggers," stirring controversy from the African-American community.