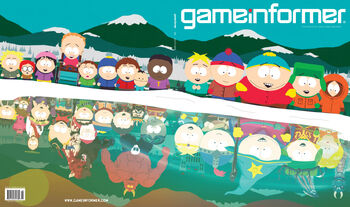 Although there have been
South Park
games
in the past, they haven't been very good. That will hopefully change with the
announcement from Game Informer
about a new South Park RPG from the same studio that made Fallout: New Vegas. Although few details have been announced as of yet, what is known is that you will be playing a new kid in South Park as you try to make friends and save everyone from all of the crazy things that attack the town. Trey Parker and Matt Stone will also be working with the studio to oversee the project, including writing the script and performing all of the voices.
More news will be released when the January issue of Game Informer comes out, but until then, we will just have to wait. Are you excited about a proper South Park game? Let us know in the comments or in the forum.
Ad blocker interference detected!
Wikia is a free-to-use site that makes money from advertising. We have a modified experience for viewers using ad blockers

Wikia is not accessible if you've made further modifications. Remove the custom ad blocker rule(s) and the page will load as expected.