Here I will rate each season of South Park.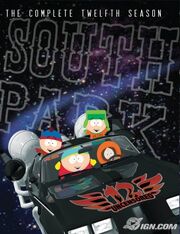 17.Season 12
16.Season 2
15.Season 3
14.Season 13
13.Season 15
12.Season 4
11.Season 9
10.Season 16
9.Season 7
8.Season 1
7.Season 10
6.Season 11
5.Season 5
4.Season 17
3.Season 14
2.Season 6
WINNER!!! Season 8
I like every season honestly. I'm not jelly. Season 12 is still a great season I just think it dosen't hold up well to seasons that get everything right like Season 8. But this is my opinion. Comment below and tell me your fav seasons!
Ad blocker interference detected!
Wikia is a free-to-use site that makes money from advertising. We have a modified experience for viewers using ad blockers

Wikia is not accessible if you've made further modifications. Remove the custom ad blocker rule(s) and the page will load as expected.