Comments

5
Live Chat Party every Wednesday night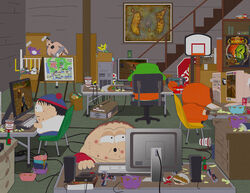 Hey South Park fans!
Please join us every Wednesday night for our South Park live chat party! We're hoping to have tons of people chatting and discussing at once so spread the word!
Please join us next Wednesday from 9PM-11PM EST to watch the newest episode and live chat with other SP fans! Speculate, Record your reactions, and sound off scene-by-scene!
To join our chat, click here!