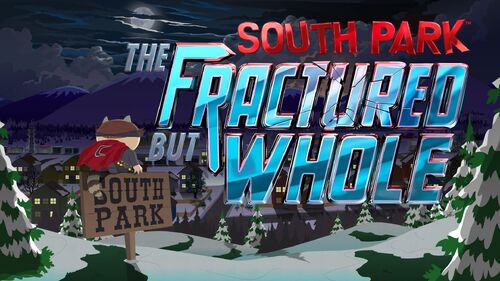 Good day to you all! Recently it was announced that South Park: The Fractured But Whole has been delayed until Q1 2017. This means that, for the moment, the game will be released, at the latest, March 31 2017. A specific date has not been set yet, however, once can be expected in the coming months as we get closer to that time frame.
The reason for the delay, like it's predecessor before it, has been cited to be for polishing the game. Ubisoft's blog has made this statement about the delay:
---
South Park: The Fractured But Whole will now launch on Xbox One, Playstation 4 and PC, calendar Q1 2017. The development team wants to make sure the game experience meets the high expectations of fans and the additional time will help them achieve this goal.
---
Important Facts:
South Park: The Fractured But Whole delayed until Q1 2017.
Reason for delay is to polish the game.
What do you think about this?
Ad blocker interference detected!
Wikia is a free-to-use site that makes money from advertising. We have a modified experience for viewers using ad blockers

Wikia is not accessible if you've made further modifications. Remove the custom ad blocker rule(s) and the page will load as expected.