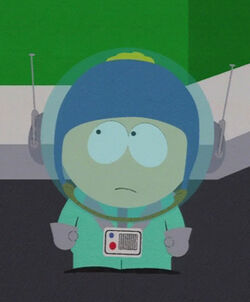 Hey all! Season 16 is right around the corner and it's time we make an official announcement as to who is doing what, with regards to wiki logistics. The chart below outlines what people have volunteered for.
I was planning on making a timeline on when everything, but I'd like to think that people can handle themselves. This means, but is not limited to, not "ninja'ing" someone else's work and waiting patiently for them to complete something, if you're waiting for that something.
An example of this would be Cryptar needs to wait for someone to upload the promo images before he can make the blog posts. Just things and situations like that are what we, and the volunteers below, should be aware of when we go to add new Season 16 content.
Below the chart, I have left a vague outline of my tasks, so they can easily be picked up by someone else, should that situation arise. They're simple when done multiple times, but are complex, as they require strict specifications. (This is not me retiring, yet.)
Manic The Hedgehog

Episode Images
Deleting Bad Images
Characters
Making Episode Pages
Episode Templates
Featured Article

Cryptar

Finding/Moderating/Citing Trivia
Episode Blog Posts
Episode Synopsis
Updating Season Pages
Updating List of Episodes Page

Nightquest

Aguziel

HP Bloodshed

Episode Plot
Objects/Items
TV Channels
For discussing Season 16B, and these tasks, see here.
Thanks!


Manic The Hedgehog • Wall

My Tasks!
I'm pretty picky about my tasks, especially the characters. But, I feel I need to leave specific instructions about each of my tasks, just in case, for what ever reason, I decide to not do them (and as a result they need to be handed to someone else).
So! First on the list is episode images. On the images page, the gallery should be set up just like the others and contain the exact content as the others. The only difference is that you need to add the images. Simple enough.

The images themselves need to be from a 720p source, which is usually available 7-10 minutes after the episode finishes airing on the east coast.
The number of images must be divisible by 4 and should be between 40 and 60.
Their file names must be EpisodeName00001.png.

Next involves deleting bad images. This is more of an admin only thing and involves moderating images that others upload to South Park Archives. Any and all images should be checked according to policy.
Characters. This one involves making all of the character pages, editing all the existing character pages, and editing other pages, such as portals and lists. I can do into detail about this, but I don't want to. See Character Sample and the other new character pages from Season 16. Any and all new characters that appear should receive pages, unless their appearance was minor.
Making episode pages. This one is already done, basically. Just copy and paste from the Episode Sample and change small details accordingly. Be sure to edit lists and to create all 5 tabs.

Going forward, episode titles should be Camel Case.
If you are unsure of a title, consult others.

Episode Templates are things like Template:1601. Do those. Any and all new pages should be linked to from this template.
The featured article changes every month and is an admin only task. The other administrators know how to do this.
Ad blocker interference detected!
Wikia is a free-to-use site that makes money from advertising. We have a modified experience for viewers using ad blockers

Wikia is not accessible if you've made further modifications. Remove the custom ad blocker rule(s) and the page will load as expected.