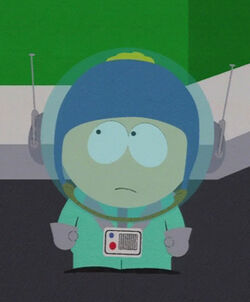 Good day to you all! As you're all aware, Season Sixteen is right around the corner! The first episode will air next Wednesday, March 14th, which is good news!
For each episode, an administrator will create a temporary placeholder page a week before it airs for any early information we may get. As of now, I have created the "1601" page for next week's season premier. If you have any information, relevant to that episode, feel free to add it to the placeholder page under the appropriate subsection.
Keep in mind, that we do not want to link to the placeholder page or create the subpages (Images, Script, Trivia). The reason for this is because not having excess links or subpages, will make moving it to the real page very easy, when a title is announced from South Park Studios.
It should be a fantastic year for South Park! With this season starting out strong, and the new game, hopefully, coming out later this year, there will be no shortage of amazing South Park content to enjoy.
Ad blocker interference detected!
Wikia is a free-to-use site that makes money from advertising. We have a modified experience for viewers using ad blockers

Wikia is not accessible if you've made further modifications. Remove the custom ad blocker rule(s) and the page will load as expected.