Good day to you all!
Recently there was a minor incident involving some drama that had spilled over from another wiki. This created a situation where South Park Archives was put in a position to be involved in this drama. This is not okay, by any standard. I understand, from the perspective of the other wiki, that drama sometimes needs to be resolved privately. South Park Archives is not the place for that.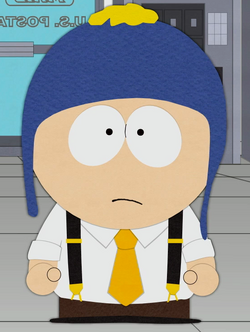 Here at South Park Archives, we are South Park fans and I believe that drama from other wikis has no place here. If you edit here regularly, great! But, please leave the war at the door so we can have a peaceful time here. These situations create unnecessary tension and a negative environment for us all, and will be shutdown immediately.
As always, if you have a problem with another user here on South Park Archives, please amicably message the other user and talk it out civilly. If that isn't an option, there are plenty of admins able to help resolve quarrels peacefully.
In short, keep drama relevant to other wikis outside of South Park Archives. Although I assure you that this policy is non-negotiable, I will be more than happy to hear any feedback you may have on it and take it into consideration.