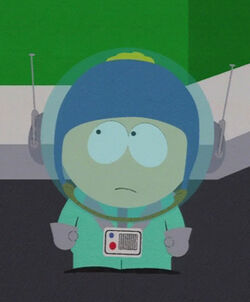 Greetings! As many of you are undoubtedly aware by now, Season 17's debut date has recently been announced. Now, normally this would mean that we would prepare for the standard two-run, 14 episode season starting in the spring time. However, this year, this is not the case.
Instead of a two-run, 14 episode season, South Park Studios has opted for a single-run, 10 episode season that will debut in the fall. Now, many might see this as a bad thing, but try to look at the more positive aspects of this:
Less episodes means more focus and less being burnt out.
All the episodes happen at once and one wont have to wait months for cliffhangers.
Matt and Trey will be able to focus on other things, and thus will be happier when they go to start the show.
Better quality episodes and potentially an extended longevity of the show.
Many more!
Now, what does this mean for us? Well, since the season wont start will September, we'll have plenty of time for projects. There wont be an overwhelming sense of urgency to prepare for the season, or wrap up projects before the season.
So, in short, South Park is moving away from the two-run, 14 episode season to a single-run, 10 episode season.
Thanks!

Manic The Hedgehog • Wall

Ad blocker interference detected!
Wikia is a free-to-use site that makes money from advertising. We have a modified experience for viewers using ad blockers

Wikia is not accessible if you've made further modifications. Remove the custom ad blocker rule(s) and the page will load as expected.