Comments

0
Live Chat Party for South Park Winter Premiere 10/5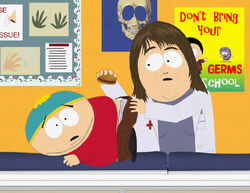 Hey South Park fans!
If you're all eagerly anticipating the return of South Park's Season 15, come join us this Wednesday 10/5 for South Park Archive's first Live Chat Party! We're hoping to get lots of fans in the chat and make this a weekly affair so we hope to see you there!
Please join us from 7PM-11PM PST (for West Coast and East Coast fans) to watch the episode and live chat with other South Park fans! Record your reactions and sound off scene-by-scene!
To join the chat for Ass Burgers, click here!