Hello everybody! HighJewElfKing here with some exciting news on South Park: The Fractured But Whole! FBW's newest DLC, titled "From Dusk Till Casa Bonita" will release on March 20th, 2018 on all platforms. Below is the official photo and description.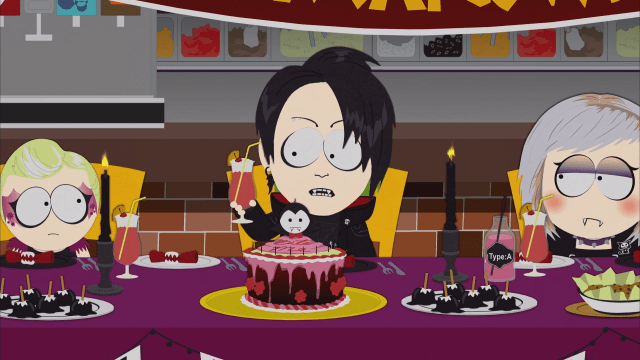 Official Description
"Mysterion's sister is in trouble. She's fallen in with the Vamp Kids of South Park, who have descended upon Cartman's favorite restaurant, Casa Bonita. Visit the famous family eatery and explore Black Bart's Cave, watch the cliff divers, taste the magic of Mexico and defeat the brood of Vampires.
Fight darkness with darkness and embrace the new Netherborn class, which features four new occult powers. Dress the part in new Goth costumes and gain some sweet loot. Enter the battle alongside Henrietta, the Goth: a powerful support Witch, and bring your new powers and buddy to the rest of your superhero adventure."
Are you excited for this new DLC? Let us know in the comments below and on the discussions post! As always you can expect to see this content on South Park Archives. On a related note, we have made a lot of progress with gaming content with more of it on the way. You will find out more information about where we are at with gaming content and design changes coming soon to South Park Archives in the State of The Wiki post coming out this Saturday! Happy gaming!