What did everybody think about Wednesday night's episode Wieners Out?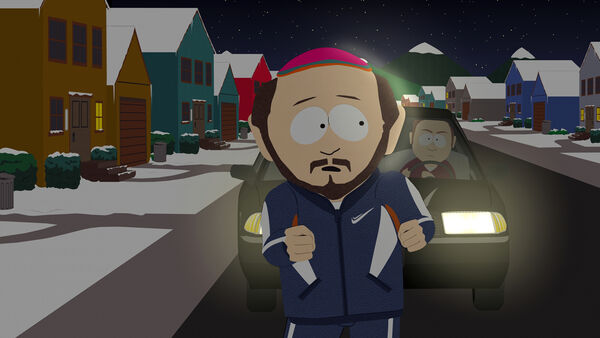 What did you think of "Wieners Out"? Give reasoning for your answer in the comments.
Be sure to share your opinions of the episode below or on the Discussions Page.
Personally, I loved this episode. From Gerald becoming Skankhunt42 in real life, to the boy's wieners out protest. Also this episode finally marked the return for Butters and boy, didn't he come back with a bang. Also as always the Cartman and Heidi moments were nice. Some moments to me did seem thrown in, like the episode's ending with all the trolls. Overall I would rate this episode a 9 out of 10 and I really am excited to see next week's episode!
Be sure to share your opinions in the comments below!
Ad blocker interference detected!
Wikia is a free-to-use site that makes money from advertising. We have a modified experience for viewers using ad blockers

Wikia is not accessible if you've made further modifications. Remove the custom ad blocker rule(s) and the page will load as expected.