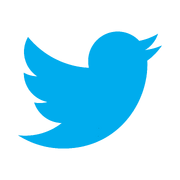 Twitter 
is a social networking site where users send 140-character messages known as "tweets". Twitter has been featured or mentioned in many episodes.
In Safe Space, PC Principal gives Butters the job of filtering out nasty stuff on Cartman's Twitter account. This is then extended so he has to filter out celebrity accounts.
Twitter becomes a main focus for the first few episodes of Season Twenty. Gerald, in the persona of Skankhunt42, bullies the girls over Twitter. This makes such an impact, the girls decide this is the views of all men and split up with their boyfriends.
Prominence
Ad blocker interference detected!
Wikia is a free-to-use site that makes money from advertising. We have a modified experience for viewers using ad blockers

Wikia is not accessible if you've made further modifications. Remove the custom ad blocker rule(s) and the page will load as expected.