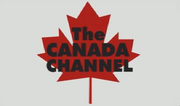 The Canada Channel is the fictional channel in Canada, as mentioned in the Season Thirteen episode, "Eat, Pray, Queef". It was stated as the only channel available in that nation.
Background
Terrance and Phillip's show is the only known running show on The Canada Channel. In "Eat, Pray, Queef", however, was replaced by The Queef Sisters. It is unknown if The Queef Sisters still airs, as Katie appeared alongside Terrance and Phillip in "Crème Fraiche".
List of Terrance and Phillip episodes
For a list of Terrance and Phillip episodes, see List of The Terrance and Phillip Show Episodes
Ad blocker interference detected!
Wikia is a free-to-use site that makes money from advertising. We have a modified experience for viewers using ad blockers

Wikia is not accessible if you've made further modifications. Remove the custom ad blocker rule(s) and the page will load as expected.