Welcome to South Park Archives!
Your #1 source for all things South Park that anyone can edit!
Please read the rules before you start. This wiki contains spoilers on episodes and character plots.
It also contains excessive swearing and adult content, so it's not appropriate for anyone under 13.
March's Featured Article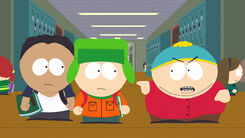 "You're Not Yelping" is the fourth episode of Season Nineteen, and the 261st overall episode of South Park. It aired on October 14, 2015.
There's a new kid in school and his parents have opened a restaurant in the recently gentrified part of town. Cartman now considers himself the top on-line restaurant reviewer in South Park.(
read more...
)
Adult Animated Shows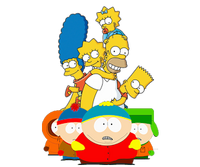 Latest Wiki News
Latest Discussions
Latest South Park Tweets