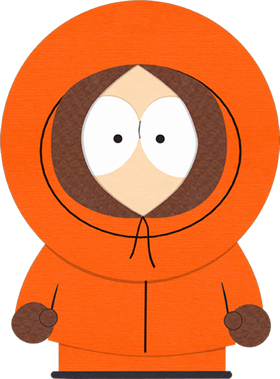 Kenny McCormick is one of the four main-characters on the South Park and is most noted by his orange parka and oft-muffled voice. Along with his friends Stan Marsh, Kyle Broflovski, and Eric Cartman, Kenny embarks on some of the grandest adventures a 4th grader at South Park Elementary could have.
Kenny was also noted for being "killed" on a regular basis. At the end of Season 5, Kenny was killed off permanently but was resurrected at the end of the Season. Since then, he dies infrequently and during some seasons, not at all.
Kenny plays many roles, in addition to being a main character, most notably as Mysterion and Princess Kenny. As Mysterion, he is a super hero embracing his unique power of pseudo-invincibility during the Superheroes Saga. As Princess Kenny, he leads Stan and the other PlayStation 4 supporters during the Black Friday Trilogy. Princess Kenny also serves at Cartman's right hand during South Park: The Stick of Truth. (read more...)
Ad blocker interference detected!
Wikia is a free-to-use site that makes money from advertising. We have a modified experience for viewers using ad blockers

Wikia is not accessible if you've made further modifications. Remove the custom ad blocker rule(s) and the page will load as expected.