Welcome to South Park Archives!
Your #1 database for the popular television series that anyone can edit!
Please read the rules before you start. This wiki contains spoilers on episodes and character plots.
It also contains excessive swearing and adult content, so it's not appropriate for anyone under 13.
South Park: The Fractured But Whole has been released!
June's Featured Article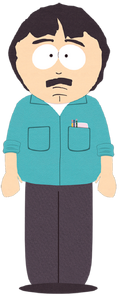 Randy Marsh is the son of Marvin and Grandma Marsh, the half brother of Jimbo Kern, the husband of Sharon, and the father of Stan and Shelly. He first appeared in the Season One episode, "Volcano, and is voiced by Trey Parker.
Despite being a geologist with a doctorate, he is generally portrayed as an absent-minded idiot, driving many episode plots in the later seasons, though this was later revealed to be due to him being unhappy over his marriage. In "You're Getting Old" he divorced his wife and moved away. However in "Ass Burgers" he reconciled with Sharon and remarried therefore getting their old house back. (
read more...
)
Adult Animated Shows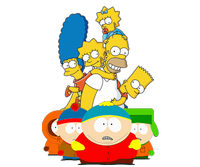 Latest Wiki News
Latest Discussions
Latest South Park Tweets
Ad blocker interference detected!
Wikia is a free-to-use site that makes money from advertising. We have a modified experience for viewers using ad blockers

Wikia is not accessible if you've made further modifications. Remove the custom ad blocker rule(s) and the page will load as expected.