Welcome to South Park Archives!
Your #1 database for the popular television series that anyone can edit!
Please read the rules before you start. This wiki contains spoilers on episodes and character plots.
It also contains excessive swearing and adult content, so it's not appropriate for anyone under 13.
December's Featured Article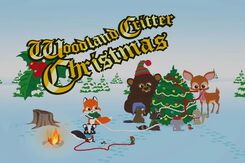 "Woodland Critter Christmas" is the fourteenth and final episode of Season Eight, and the 125th overall episode of South Park. It aired on December 15, 2004.
Stan gets tricked by a group of satanic woodland creatures into killing a mountain lion to allow them a safe summoning of the Anti-Christ.(
read more...
)
Adult Animated Shows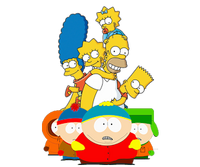 Latest Wiki News
Latest Discussions
Latest South Park Tweets
Ad blocker interference detected!
Wikia is a free-to-use site that makes money from advertising. We have a modified experience for viewers using ad blockers

Wikia is not accessible if you've made further modifications. Remove the custom ad blocker rule(s) and the page will load as expected.