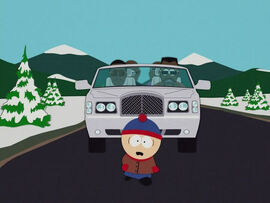 Raw list of the top 10 lists can be found here.
Top 10 lists let you decide what is best. Although they are typically referred to as "top 10" lists, they can sometimes contain more than 10 choices. It is best you review all of the choices before voting. Remember, there is no way to unvote, so choose wisely!
Instructions
To add a new Top 10 list, simply click "Contribute" on the top right-hand corner, click "Add Page", then select "Top 10 list". Fill in the information for your selected choices using wiki markup and save the page. Finally, add it to this page using the instructions in the following bullet.
To add a Top-10 list to this page, decide which section it belongs in; Episode list, Character list, Song list, or another list that doesn't fit in those sections. Then, add the following line of code under the appropriate section:

*[[Full page name|Page name without "Top 10 list:"]]

Example: *[[Top 10 list:Best episode in Season One|Best episode in Season One]]
Episode Based Lists
Best Episodes Per Season
Character Based Lists
Song Based Lists
Other Lists
Ad blocker interference detected!
Wikia is a free-to-use site that makes money from advertising. We have a modified experience for viewers using ad blockers

Wikia is not accessible if you've made further modifications. Remove the custom ad blocker rule(s) and the page will load as expected.