The CopperCab Spoof Commercial was a commercial advertising the Season 14 premiere. It featured Eric Cartman talking about gingers.
Synopsis
In a spoof of Michael Kittrell's YouTube video, Cartman talks about how gingers do have souls. His look from "Ginger Kids" comes back in this commercial. Cartman's in his driveway and there are some cars drving behind him, much like the original video. Cartman spoofs how Copper freaks out about people calling him a ginger. The clip ends informing that Season Fourteen starts on Wednesday, March 17, 2010.
Video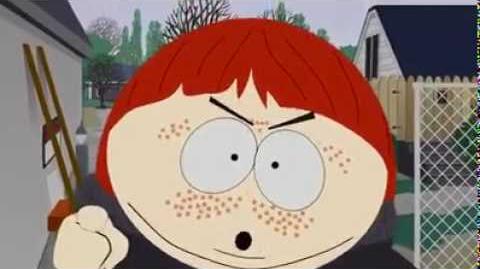 See Also
Ad blocker interference detected!
Wikia is a free-to-use site that makes money from advertising. We have a modified experience for viewers using ad blockers

Wikia is not accessible if you've made further modifications. Remove the custom ad blocker rule(s) and the page will load as expected.