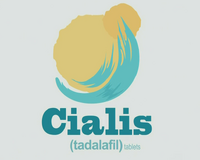 Cialis is a medication for erectile dysfunction. It was seen briefly in the Season Sixteen episode, "Insecurity".
Background
Gerald and Sheila Broflovski are watching television in bed, when a Cialis commercial beings airing. The narrator notes that Cialis would allow a male to 'fake' his sex drive for up to 3 hours, regardless of how unattractive his partner is. Upon conclusion of the commercial, which turns him on, Gerald proceeds to role-play as the 'UPS man'.
Ad blocker interference detected!
Wikia is a free-to-use site that makes money from advertising. We have a modified experience for viewers using ad blockers

Wikia is not accessible if you've made further modifications. Remove the custom ad blocker rule(s) and the page will load as expected.